There is a well known English saying, "life begins at forty." However, for today's Grand Prix drivers, a more appropriate saying might be, "a second life begins at forty," for that's about the age that most Formula One stars think about hanging up their helmet and retiring -- at least from the young man's sport of Grand Prix racing.
Like most other world class sports, Formula One racing can be cruel. However, the cruelty is not limited to the danger a driver must face every time he takes to the track. After probably a decade or more in the limelight as a top line driver or even a World Champion, Grand Prix teams will not hesitate to push one of their drivers aside if they think a younger man can do a better job.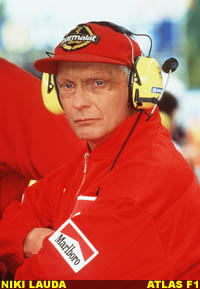 Some drivers hang on to their careers as long as they can until finally there are no doors left open for them. Others choose to step down gracefully while at the top of their careers rather than hold on too long, discovering they are no longer wanted.
Either way, every driver is faced with the inevitable task of finding another way of spending the rest of their life. A decision which is not an easy one if you consider the glamour and the excitement that has been an every-day part of their lives up to that point. The fact that most of them do not have any other trade than driving cars extremely fast makes the task even harder. However, for the past decade or so, many of the F1 drivers quitting the sport have done so with enough zero's at the end of their bank balance not to have to worry about feeding themselves for the rest of their lives.
It's a position that most of us would relish, but its not usually the financial situation that gives a driver the most anguish at the end of his Formula One career. It's learning to cope with no more traveling from country to country, hectic testing schedules, constant racing schedules, never-ending sponsor commitments and press appointments. Basically, it's the withdrawal from the rush given with constant lack of time.
The day a driver retires, he will suddenly have as many days off as he wants. It's a situation that will certainly be a welcome one for a few months, but after that, boredom sets in. Because of a racing driver's natural competitive spirit, most are soon looking for fresh challenges, usually away from the cockpit of a racing car.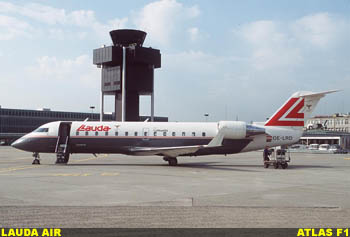 One of the best know success stories is, of course, the former Austrian World Champion, Niki Lauda. Niki was bitten by the flying bug when he was flying himself between races and places with his own Lear jet and took his passion for flying one step further when he quit racing and started up his own airline - Lauda Air. In his usual hands-on style, Niki became qualified to fly all the planes that his airline operated and would often give his passengers an extra thrill to know that they were being flown to their holiday destination by none other than the triple World Champion himself.
In just a few years, Lauda Air has grown into a highly successful airline into which both Lufthansa and Austrian Airlines have bought an interest, underlining their confidence in Niki as a businessman as much as a pilot and racing driver. Despite running his own airline, Niki was also able to keep in contact with F1 by way of a promotion contract for Ferrari and adviser to his former Team Manager and now Ferrari boss, Luca di Montezemolo.
Lauda was one of the first racing drivers to reach "superstar" with super salary status. However, he had to "un-retire" himself for another couple of seasons to help his struggling airline to survive in its early days even though he earned more out of motor racing than any of his predecessors at the time.
Ferrari's last World Champion, South African born Jody Scheckter, was only 31 when he decided to quit the sport at the end of 1980 after taking the World Championship in 1979 ahead of his own team-mate Gilles Villeneuve.
"I had a terrible year in 1980 because the car wasn't any good and I wasn't getting the same thrill out of motor racing as I had before I was World Champion. I had achieved what I wanted and suddenly realized that the challenge and excitement had gone out of it for me. I needed something new in my life," recounts Jody.
He quit his high profile life-style to live an unknown existence in the USA where he had aspirations of becoming a tennis professional, but when he realized that wasn't going to work out, he too was faced with the biggest challenge yet: what to do with the rest of his life.
"I was reading a magazine and saw an advertisement for a firearms training simulator. It involved firing real bullets and I thought there must be a more practical way of doing the same thing with 'Laser' bullets, which could be linked to a computer for scoring etc.," recalls Jody.
He invested nearly all the money he had earned in motor racing, plus more money from a couple of outside investors he had known from Monaco, to set about turning his idea into reality. Twelve years later, his company Firearms Training Systems - FATS - had gone from a couple of guys working on his kitchen table to a multi-million dollar operation based in Atlanta with over 250 employees.
Last year, the company went public and Jody "retired" for a second time - a lot richer than the first time - and has moved back to London with his second wife Clair and their two young boys.
"For the moment I am taking a few months holiday and helping my other two older boys Toby and Thomas start their racing careers," says Jody. "After that, who knows? I will be looking for something else to do, maybe running a racing team for them if they do well."
>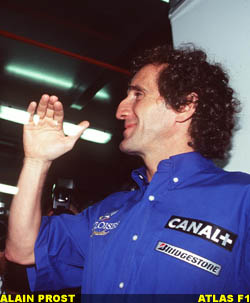 Some 13 years later than Jody, quadruple World Champion Alain Prost was faced with the same dilemma when he quit F1 in 1993. He got involved in his son's karting career, went to Grand Prix races as a TV commentator and even returned to the cockpit as a test driver and adviser for the McLaren Mercedes team. Despite that, he still felt an outsider in a sport that had seemed to revolve around him for so many years as he became the driver with the most Grand Prix victories in the history of the sport.
He wanted the same sort of total involvement and thrill that he had found as a driver, which he has finally found when he took over the ownership of the Ligier team, now Prost Formula One, at the start of the 1997 season. "It's more nerve wrecking as a team owner standing on the pit wall than it ever was as a driver," says Prost. The Frenchman now relishing his new role which he also describes as, "A lot harder work as well."
Ironically, 24 years after he decided to quit Formula One, another former triple World Champion, Jackie Stewart, has returned to the pit wall as a team owner with the Stewart- Ford team. His son Paul also plays a leading role in the team after giving up hopes of being a successful driver himself to manage his own teams in the lower category formula before joining his father in their F1 project.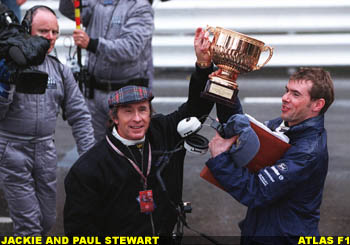 Since retiring in 1973, Jackie Stewart has made a sizeable fortune doing promotion work for a long list of prestige companies. It was these and other contacts gained over the years that have also helped him to find the huge sponsorship necessary to launch his own F1 team from scratch.
Some drivers have not found it as easy to make the break from Formula One as all those mentioned. Nigel Mansell announced his retirement from F1 while driving for Ferrari, but then returned to Williams the following season, with whom he finally won his first World Championship title in 1992. He then quit F1 at the end of that year after a dispute over his 1993 terms, but then went to race in the USA where he also won the CART championship in 1993. After another season, he then quit that series to make another return to F1 with Williams for a few races at the end of the 1994 season.
He got an offer to drive for McLaren in 1995, but that drive only lasted a couple of races before he quit the team, deciding to concentrate on the development of a newly acquired golf and country club in Southern England. There was even talk of yet another come-back with Jordan-Peugeot in 1997, but after a brief test and long financial discussions he eventually announced that he had decided to devote his time to his golf club and to playing golf, a sport in which he also excels. Nowadays, Mansell drives in the British Touring Cars series, with little success though.
Mansell's former team-mate and triple World Champion Nelson Piquet had no problems changing his life style when he retired, although the decision was partly made for him after he suffered a major accident while practicing for the Indianapolis 500 race in 1993, the year after he retired from Benetton.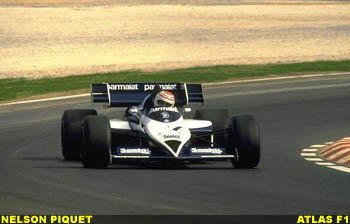 He has since recovered and made another one-off appearance at Indianapolis and has also driven successfully is several sports car and saloon car races for BMW. "Just for fun," says Nelson, who now lives full-time in his native Brazil and devotes most of his time to a business into which he has sunk most of his F1 earnings.
"It's a satellite tracking system for trucks or boats, which is constantly linked with a central base that can also send messages via satellite to the vehicle. In a country the size of Brazil, it means you can operate more efficiently and, of course, know exactly where your truck is should it be stolen," says Nelson, whose business is now starting to show a healthy profit. He is also involved in kart racing with his son and the running of both his home Brazilian race track and, more recently, the Rio track as well.
South of the Brazilian border, former F1 star Carlos Reutemann has one of the most unusual post-race careers. After returning to his native Argentina to take up his second love of farming on his Santa Fe ranch, he has also taken up politics and is now the governor of the Santa Fe region. He is even tipped by many to be the next likely candidate to become President in the years ahead!
And for those other ex-Grand Prix drivers that don't have such high aspirations for their future, there is always the television. Not sitting at home and watching it, but commenting for their national stations, a job which has become a stepping stone for many while they find their feet in "civilian" life.
World Champion Keke Rosberg was a regular visitor to the circuits after he retired as a driver and did the commentary for German TV. He then started his own Opel touring car team (for which he also drove for a time) and also took up driver management a his new profession, closely nurturing the career of this year's title leader, Mika Hakkinen. Another former World Champion, Alan Jones, has also taken to tin-top racing with his own team in his native Australia, but keeps in touch with GP racing speaking from the studio for Australia's Channel 9 TV.
Ex-Ferrari men Rene Arnoux and Patrick Tambay are both regular TV talkers as is former McLaren driver John Watson. Jonathan Palmer, Jacques Laffite, Martin Brundle, Jochen Mass and Marc Surer and Ivan Capelli all have steady TV jobs to keep them involved in the sport as well as their other interests.
Twice World Champion Emerson Fittipaldi gets the long service award. After winning the F1 Drivers Championship in 1972 for Lotus and then in 1974 for McLaren, he had little success driving his own F1 car from 1976 to 1980. Heavily in debt, he gave up F1 and settled in the USA to start a second successful career in Indy cars, from which he retired a year ago, having suffered a couple of back injuries - one from a racing accident and another a year later from an ultralight plane crash. Fittipaldi luckily escaped paralysis and announced his retirement from 30 years of racing, with his latest achievements being two Indy 500 and Cart Championship wins.