Following the Spanish Grand Prix, which was preceded by a free-for-all testing session at Barcelona, the Formula One circus split up and went their separate ways, some testing at Monza, others at Silverstone and Ferrari at Fiorano.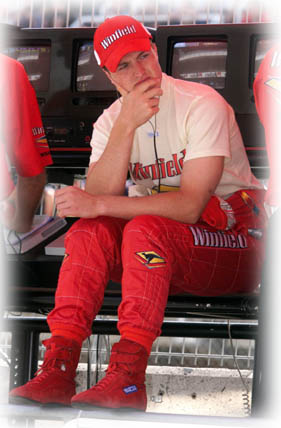 The big test at Barcelona a fortnight back showed that little should be seen into early season testing results. That much was clear by the fact that the two men that dominated the early season times there, and whose times have been the fastest in Barcelona this year, simply didn't shape last week when it mattered most. Rubens Barrichello's Stewart and Jarno Trulli's Prost never came near delivering on their expected promise.
But the men who were quickest in the week before the Grand Prix remained so throughout the weekend, those being 1999's pace setters, Michael Schumacher and Eddie Irvine's Ferraris and the McLaren Mercedes duo, Mika Hakkinen and David Coulthard.
This proves two things; one is that the status quo remains in Formula One despite some promising test performances by the second division, and two - never trust old test times...
With that in mind, I hesitantly look ahead to Montreal, a circuit, like Monaco, that gives us very little real data to go on, with the exception, again, of last week's testing.
Taking our first conclusion above, we look first at McLaren and Ferrari. David Coulthard was in action at Silverstone, where he easily emerged quickest on the driest first day, with the week's best time of 1:26.398, following it up with another slightly slower time on the third day, to top the timesheets again.
Ferrari, with the exception of test driver Luca Badoer's one-day visit to Monza, stayed in Maranello. But Eddie Irvine circulated Ferrari's backyard circuit faster than anyone has this year - a fact which in itself must be a good omen for Ferrari, especially considering that the little Fiorano circuit is not all that different to the Circuit Gilles Villeneuve in Montreal.
So, that settles it then. It should be another silver-red duel.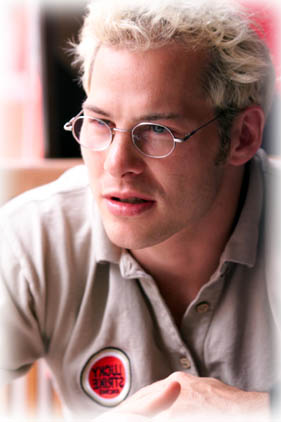 But there are other parameters, as Jacques Villeneuve so well pointed out in Barcelona. Hopefully, if someone does get a good start to come between the big guns early on in Canada, that circuit does offer a driver in a superior car to use its advantages to such an effect that they can actually pass someone.
BAR's progress was restricted to allowing returnee Zonta to acclimatise himself in the last week, while the team reshuffled itself. But expect Jacques to be on fire this weekend, at his home circuit bearing his late dad's name.
From Monza, it emerges that Ralf Schumacher, in particular, set the pace. OK, Jean Alesi was quicker on the middle Monza day, but Ralf was almost a full second quicker than teammate Alex Zanardi and almost a 1.5 seconds quicker than Jean's best, hinting at some Williams form on Sunday. A factor was Badoer's presence on day 2, ending 0.4 seconds off Ralf on the day, but 2.2 seconds off him overall. Luca was 1.7 secons off Eddie Irvine's time at Fiorano. Make of that what you may...
Of the rest, Heinz-Harald Frentzen and Rubens Barrichello ran well at Silverstone, albeit a 1.5 seconds gap behind Coulthard, with Damon Hill a full two seconds behind the McLaren. Monza also saw a big gap behind the Williams duo and Alesi, leaving nothing too exciting to report.
So, if anyone's going to challenge the big two, it's likely to be Ralf Schumacher, if last week's testing is anything to judge by. Besides that, don't forget Jacques Villeneuve. Frentzen has been a force all year, as has Barrichello to a greater extent, and Jean Alesi is the most difficult driver in the world to predict. He's only won once – and it was at Montreal.
But to win, you either have to first beat, or else be driving a McLaren or a Ferrari, the car said to be most suited to Montreal. And don't forget that nothing else has won a race since August 1998.
On top of that, it hasn't been impossible for several drivers to lead the Ferraris or McLarens at times this year. But to stay ahead, neither they, nor their teams seem to be able to come anywhere near the big two. Therein lies the biggest challenge to win in a modern Formula One Grand Prix.

Test Times Summary