Benetton B199 Launch on Saturday
©
Terms & Conditions
---

Monday January 18th, 1999
On Saturday, Benetton unveiled its challenger for the 1999 FIA Formula One World Championship, the Mild Seven Benetton Playlife B199. The launch took place at the team's headquarters, in Enstone, England.
"There are many reasons why we can be optimistic about our prospects for the coming season," said Chief Executive, Rocco Benetton. "We learned a great deal last season, even though we had a difficult time in 1998 and those lessons have been built into the design of the new car. Equally important is the fact our management structure, which was new last year, will also be stronger. On a personal note and after almost two years with the team, I feel confident that I can make a valid contribution to our programme, while our very young drivers now have valuable experience under their belts. On the technical side, the engine is brand new for this season and should provide noticeable gains in power and driveability. Renault, Mecachrome and SuperTec have pulled out all the stops this winter, while initial tests on the new specification tyres, show that they suit our car very well. The team itself continues to invest heavily, not only in technical but also in human resources, ensuring only the highest standard of staff, equipment and facilities is available."
While there have been very few changes to the technical regulations for this year, the B199 is more revolutionary than evolutionary, comprising several innovative engineering solutions. "In 1998 we had two new drivers and the design group was under new leadership, so the B198 was intended to be a simple, conventional car that would be able to adapt to the needs of the new regulations and particularly, the new tyres," explained Technical Director, Pat Symonds. "In the intensely competitive state of the current formula, it has been necessary for us to re-double our efforts in the search for victory in 1999. To this end, our latest B199 sets new standards of aerodynamic performance and ingenuity to enable us to meet the opposition head on.
"Amongst our latest technological developments, the recent opening of our on-site, state of the art, wind tunnel should allow us to exploit the most important of disciplines, aerodynamics, to a level never before achieved. Technology and resources together with a stable infrastructure, will, I believe, herald the beginning of another era of success for the many individuals who make up the Mild Seven Benetton Playlife team."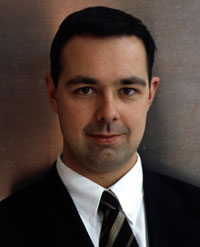 The B199 is the second car to be produced under the leadership of Chief Designer Nick Wirth and the philosophy which has steered its design since the beginning has been a single minded pursuit of performance. "I do not believe there was anything fundamentally wrong with last year's car, but when it cameto the design of the B199, I have been far more aggressive in all areas," commented Wirth. "There are some components on the car which I would describe as brave and not at all conservative. As always, the team have always been incredibly supportive of my ideas and I have tried to encourage everyone to pull out all the stops in every area of design. I might have the title of Chief Designer, but we are one team and I have simply tried to steer us in an aggressive direction.
"While we are confident the B199 will be a competitive package, nothing stands still in Formula 1 and we have a development programme already up and running. That development process and its organisation throughout the coming season has been completely revised for this car. I feel we have come up with a much more relevant and successful development programme plan than that employed in the past."
"The new car has come up with great results in the wind tunnel and I hope they will translate into results once we get it on the track as well," commented Giancarlo Fisichella. "I cannot wait to get back behind the wheel and try it. I think it is also very important that we have a brand new engine for this season. Another team has already tried the new unit and it went very well. It should be a great help as it seems to have both more power and improved driveability."
"I have had some input into the design of the B199 in terms of feedback myself and Giancarlo provided at the test sessions towards the end of last year," said Alexander Wurz. "The most important aspect for me is that I visited the factory many times to ensure the car was comfortable as I am quite tall. We have ensured that my elbows, knees and legs do not knock against the car and I should be more comfortable this season. This is very good news for me as being more comfortable also makes it safer."
Rocco Benetton ended the presentation by thanking the team's sponsors. "This is the sixth year of our partnership with Mild Seven and I would like to thank them and all the other sponsors and technical partners for their continued support. I am confident we will be able to repay their trust with some excellent performances in 1999."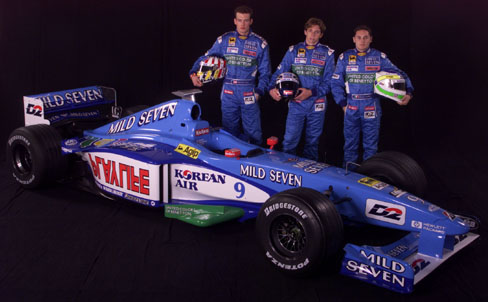 Prepared by Benetton Formula 1
---
[ Previous | News Index | Next ]