Thursday May 31st, 2001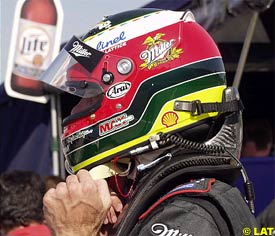 Formula One medical delegate Sid Watkins will have to give the Head and Neck Safety device (HANS) his full approval before it is introduce into the sport.
Watkins is currently testing the device, which is popular in America's CART series, with an introduction expected in 2002. HANS has been given mixed approvals by Formula One drivers, who have tested the device, but the device has become popular in the USA's CART championship.
McLaren driver David Coulthard and Ferrari's Rubens Barrichello have experimented with the device, but Watkins fears that it will be too uncomfortable for drivers. But Watkins believes that a few modifications to the cockpit of Grand Prix cars will allow it to be ready for introduction in 2002.
FIA president Max Mosley said that they will only make it compulsory to drivers, when all competitors are happy with the device and after Watkins has given it his 100 per cent approval.
---