Wednesday March 9th, 2005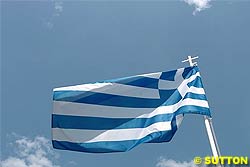 Greece has found the right site to build a Formula One race track, the country's tourism minister Dimitris Avramopoulos said on Wednesday.
"There is a location in Viotia," he told reporters without providing further details. Viotia is about 100 kilometres north of Athens.
The Greek government's interest in building a Formula One race track comes as its neighbour and rival tourist destination Turkey makes its Formula One grand prix debut in August.
A new circuit is being built on the Asian side of Istanbul.
Published at 18:05:38 GMT
---