---
2004 Qualifying Differentials
---
By Marcel Borsboom, Netherlands
Atlas F1 Magazine Writer
For several years now, Atlas F1 kept an eye on the battle between teammates with a simple measurement: comparing the qualifying times of each driver against his teammate's. The new qualifying format has made the comparison somewhat difficult - potentially, every driver could be running with a different fuel load. Moreover, with only one lap each in two back-to-back sessions, small errors could divert the results of any comparison significantly. But, we believe that over an entire season all these factors even out and the overall qualifying differentials between teammates remains the best tool to compare the natural capabilities of the drivers. So, with a few charts and several observations, it's time to see who's hot and who's not...

With five double qualifying sessions completed for 2004, the differentials are once again on a roll! Let's see which drivers deserve bragging rights.
Spain Notables
Setting the Record Straight: The Spanish Grand Prix saw BAR's Takuma Sato set his best qualifying result ever - finishing third overall.

Exclusions from the second session: Nick Heidfeld and Giorgio Pantano were excluded because Pantano had a slight off, and likewise Jenson Button and Takuma Sato were excluded due to Button's error.

Changes since San Marino: None.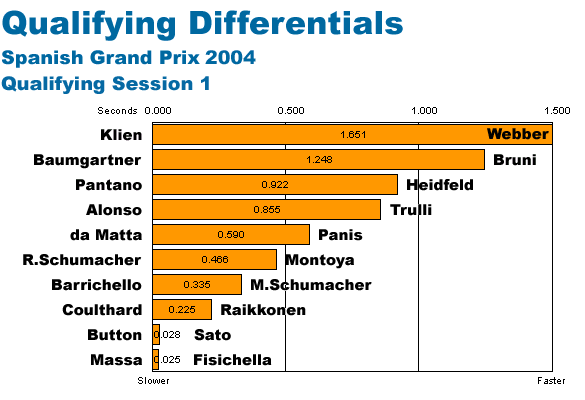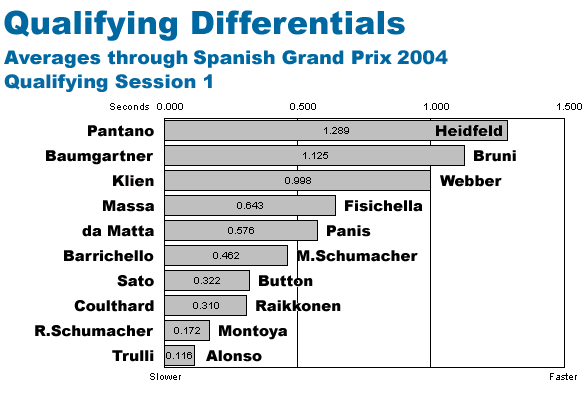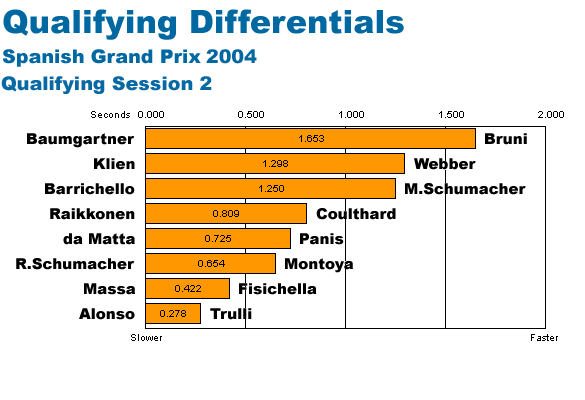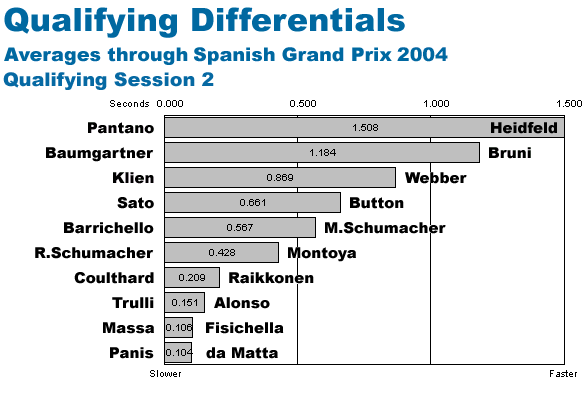 The Elevator
This chart reflects the position changes between the first part and the second part of qualifying. Whether it has any meaning, we leave it up to you to decide...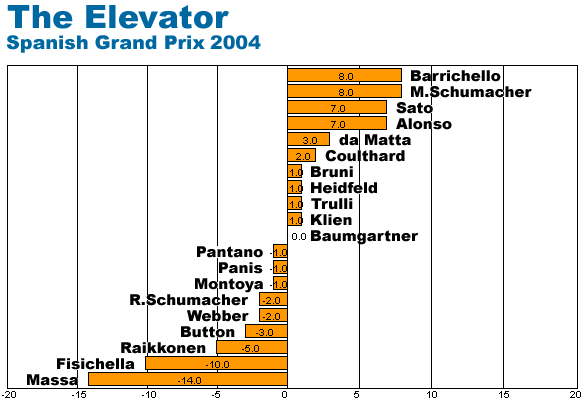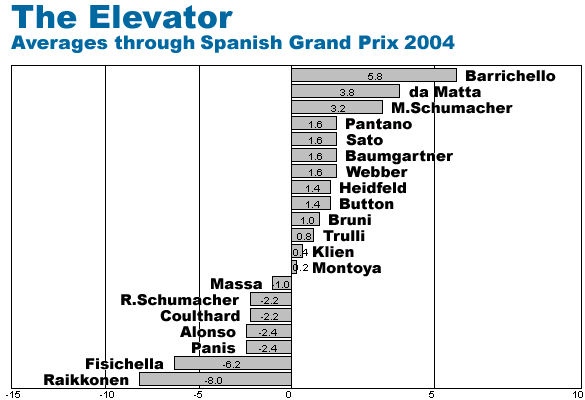 ---
© 1995-2005 Kaizar.Com, Inc. . This service is provided under the Atlas F1
terms and conditions
.
Please
Contact Us
for permission to republish this or any other material from Atlas F1.