---
2003 Qualifying Differentials
---
By Marcel Borsboom, Netherlands
Atlas F1 Magazine Writer
For several years now, Atlas F1 kept an eye on the battle between teammates with a simple measurement: comparing the qualifying times of each driver against his teammate's. The new qualifying format has made the comparison somewhat difficult - potentially, every driver could be running with a different fuel load. Moreover, with only one lap each, small errors could divert the results of any comparison significantly. But, we believe that over an entire season all these factors even out and the overall qualifying differentials between teammates remains the best tool to compare the natural capabilities of the drivers. So, with a few new charts and several observations - it's time to see who's hot and who's not...

With twenty four qualifying sessions completed for 2003, the differentials are once again on a roll! Let's see which drivers deserve bragging rights.
Germany Notables
Setting the Record Straight: Being his first Formula One race, naturally Nicolas Kiesa's 20th position on the grid is also his best ever... but another improvement came from the man he was replacing - Justin Wilson recorded his best ever position, in 16th.

The New Pairs: of the two new drivers' pairing, Nicolas Kiesa bettered Justin Wilson by qualifying closer to his Minardi teammate, Jos Verstappen, than Wilson did to his Jaguar one, Mark Webber.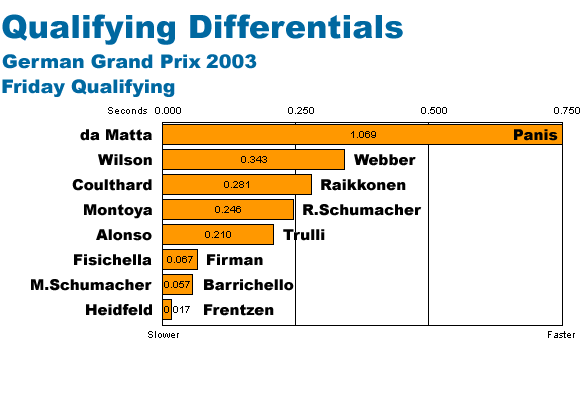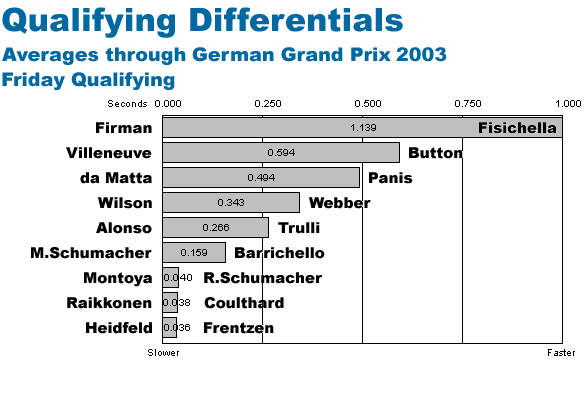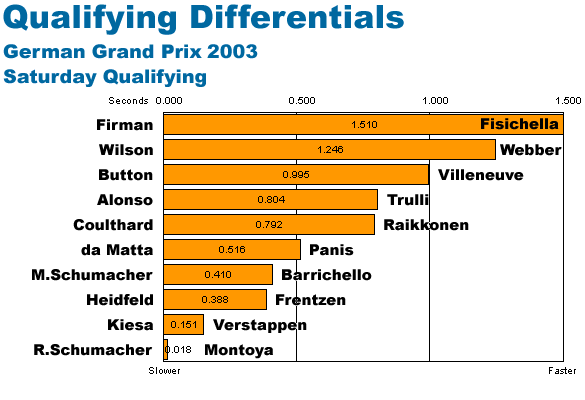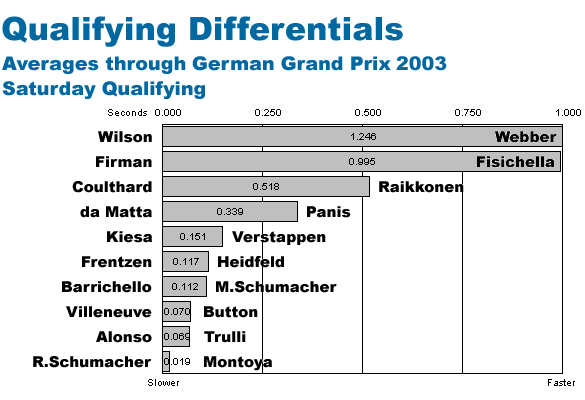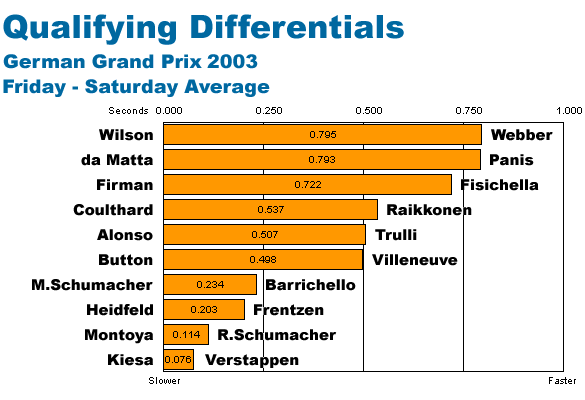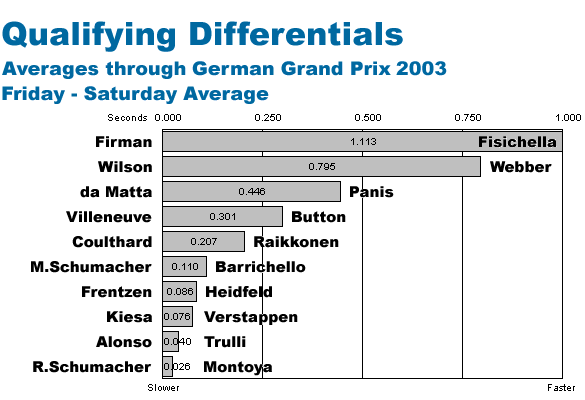 The Elevator
We've decided to also keep track of the position changes between Friday and Saturday. We're not yet sure if it means anything, but we'll keep an eye on the results for the time being...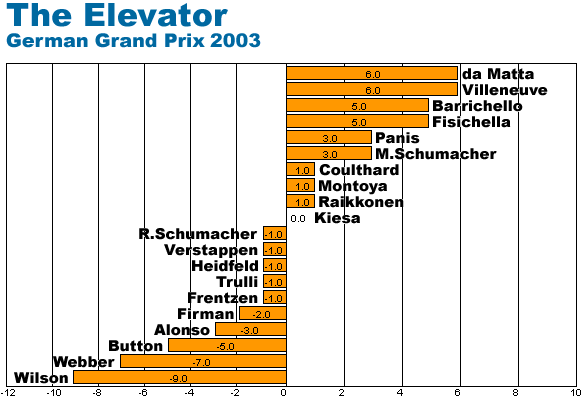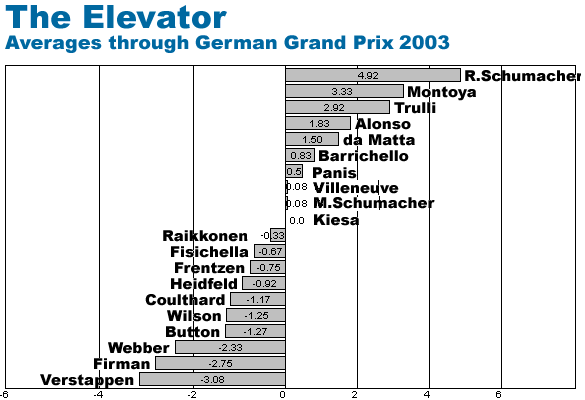 ---
© 1995-2005 Kaizar.Com, Inc. . This service is provided under the Atlas F1
terms and conditions
.
Please
Contact Us
for permission to republish this or any other material from Atlas F1.